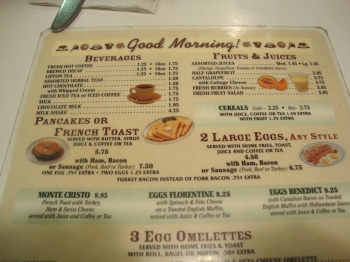 Operating business in high visibility, affluent Brooklyn neighborhood.

30k revenue/week.

1,960 s.f. restaurant with 400. s.f. exterior patio as-of-right (no sidewalk cafe license required).

1,000 s.f. basement.

Rent: 15,500/mo. with 8.5 years left.

Excellent vehicular and pedestrian traffic.

Existing liquor license beer and wine only.

73 seats indoor; 12 seats exterior

Approx. 15k/year taxes (% of whole bldg.)

Good guy clause.

Metered gas & electric.

2 A/C units: 1 x 10 ton, 1 x 5 ton.

Buy with or without existing business name.

Building heat included.

Salamanders, fryer, oven, d/w, grill and more than can be listed here.

Prep area and walk-ins.

Asking 475k with 250k down.

Contact Chip Starin at 212-461-3143 / 646-431-5580 or email chips@starealgroup.com

Operating business: confidentiality agreement required.
---

While Stareal Group LLC and Restaurant Loot endeavor to verify the truth and accuracy of the information contained herein, Stareal Group LLC and Restaurant Loot make no representation or warranty with respect to such information. Accordingly, all information published by Stareal Group LLC and Restaurant Loot is subject to error, omission, change or withdrawal without notice. Please confirm all information with the contact prior to viewing the property.

Copyright 2014 Stareal Group LLC, All rights reserved.